Project Outsourcing Services
Project Outsourcing has been in the trend now for many years, especially for the tasks related to Information Technology. It has become a strategic component of the progressive businesses nowadays. Living up to the expectations of our global client, Promitheia has emerged as a promising IT outsourcing company. With a credible experience and a sizeable team of seasoned developers, we proffer capable offshore development services to enterprises, SMBs as well as start-ups from assorted business verticals. If you too are willing to hire an offshore development company for your project outsourcing needs, we are always at your disposal.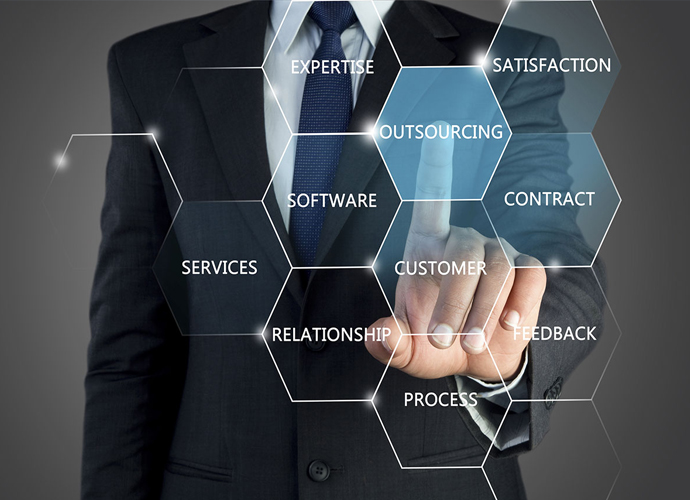 Quality Project Outsourcing services
Instead of making tall claims, we believe in proving our worth through our work. Supported well by a knowledgeable, experienced and skilled team, we make honest efforts to be the ultimate name in the project development industry. You can outsource us your project requirements to get timely work with due attention to scalability, quality and customer retention. Operating in an agile environment enables us to maintain utmost transparency. Further, through our innovative efforts, we ensure 100% client satisfaction, reduced time to market, and increased returns. You can also count us for your staff augmentation needs.
Why Should You Outsource Us Your Project Requirements?
Some of the major highlights of our services include:
• Well planned and structured project development
• Flexible business models depending on your project requirement
• Clients' involvement during the entire project development lifecycle
• Autonomous project delivery teams
• Safe and secure Project development
• Complete confidentiality of client data
• Proven track record of successful project completion
• Fluent, communicative, and efficient team members
• On-site as well as remote implantation as per the requirement
• Flexible, cost-competent, time saving and scalable services
Project Outsourcing Models
We offer location based, relationship based, and contract based models to enable you choose the most feasible one accordingly.
• Location-Based: Onsite, onshore, nearshore, offshore and multisource outsourcing models
• Relationship Based: Staff Augmentation, Project Based and Managed Team Model
• Contract Based: Fixed-Price Contracts, Time and Material Contracts
With such varied options available, the selection of the right business model depends largely on your budget constraints and project requirements.
Industries We Serve
Our project outsourcing services in Noida can cater to the needs of diversified industries, which include among others:
• Digital Marketing
• E-Commerce
• Healthcare
• Education
• FMCG
• Banking & Finance
• Logistics and Transportation
• Media & Entertainment
• Real Estate
• Travel & Hospitality

Let's Collaborate
If you are still looking out for the right business partner to work on your IT projects with success, we could be the right match. We consider your project schedule, evaluate the resources and skills at your end, find out your budget limitations, and anticipate the involved risks. All these steps help us to deliver unparalleled results in the form of a market ready product that could help to attain your intended business goals effectively. Feel free to connect with us and let us know your project outsourcing requirements. Our think tank would be prompt to chalk out a thought provoking strategy to initiate the proceedings.